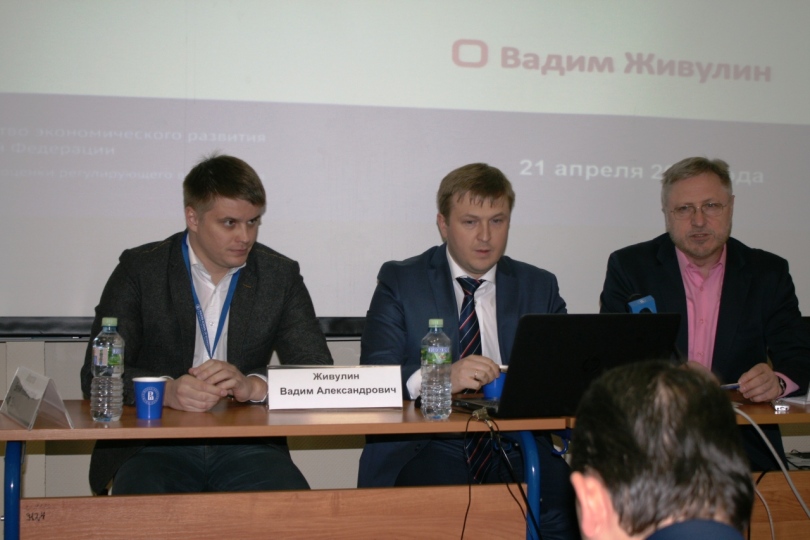 Session O-10 "RIA in Russia: on the path to maturity" and the round table O-11 "Future of regulation" took place on April 21, 2016 at the Higher School of Economics in the framework of the XVII International Academic Conference on Economic and Social Development.
22 April  2016
On December 16, 2015 Director of the RIA Center of IPAG HSE, an independent expert of the Advisory Committee on Entrepreneurship at the Board of the Eurasian Economic Commission Daniel TSYGANKOV spoke at the round table "Regulatory Impact Assessment as an integral element of the dialogue between business and government in the Eurasian Economic Commission" at the Chamber of Commerce and Industry of the Russian Federation. The event was organized by the CCI together with MIBA and the Eurasian Economic Commission for the purpose of summarizing results of the first year of RIA mechanism use in the EEC.
19 December  2015
On November 20, 2015 Daniel Tsygankov, Director of the RIA Center of IPAG HSE, spoke at the seminar "Practical issues of regulatory impact assessment procedures in the Tula region" in the Business Development Center of "Sberbank of Russia" (the city of Tula).
26 November  2015